Vertical Hold Indoor Rock Climbing Gym specializes in the best Bouldering, Top Rope and Lead Climbing in Greater San Diego.
We have amazing birthday parties, kids camps, and expert instructors who will introduce you to rock climbing or take your skills to the next level. Whether looking for a new way to workout, a great date night, or a new home gym, our welcoming staff will take great care of you. Visit us at one of our three locations San Diego, Poway, and San Marcos.
Come and enjoy a revitalizing yoga class after a hard day at work, or learn how to start climbing outdoors in one of our beginner clinics. We offer new auto-belays for great solo workouts, clinics, yoga, and many other events that connect new friends together within our great community of climbers. We also offer group and personal lessons for all levels of climbing and all kids are invited to be a part of our youth climbing teams!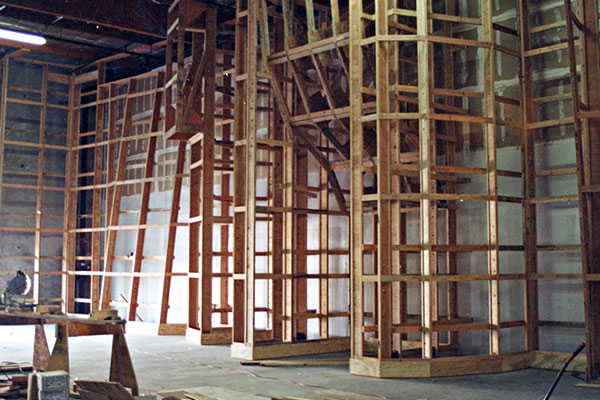 After a decorated career in the US Navy, Dan Peterson brought indoor rock climbing to San Diego in 1994. With his own two hands and a whole lot of help from the amazing community that are climbers, Vertical Hold was born.
Through expansions and major renovations over the years, we have stayed at the forefront of a sport that is always pushing the boundaries. The only aspect that has stayed the same is our ability to attract incredible members and amazing staff that call this San Diego institution a second home. We've grown world class climbers, connected husbands and wives, and brought health and fitness to thousands through fun. We are very excited to see new members come in and find where rock climbing will take them!
Ben Zintak, Climber & Owner
Welcome to Vertical Hold! Rock climbing has given me a whole new dimension of excitement to exploring the world and all of it's amazing destinations. I walked into Vertical Hold to get stronger for my trips outdoors, but the awesome community always drew me back.
We are very excited bring this experience to the rest of San Diego. Whether you're looking to get fit, reach your next level of climbing, or just have a fun time, Vertical Hold is the perfect place for you.